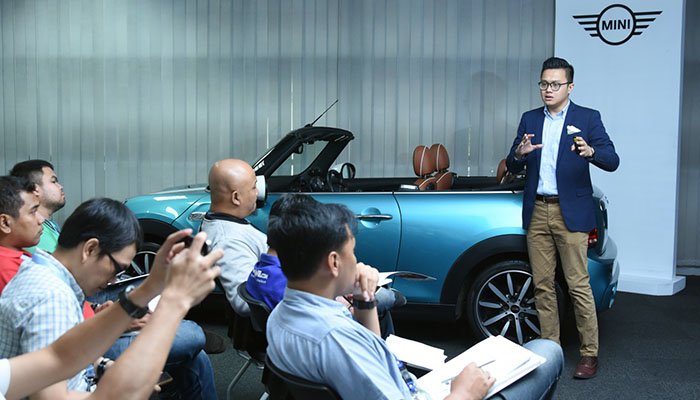 autonesian.com – BMW Group Indonesia menggelar kegiatan yang khusus mendiskusikan inovasi dan teknologi terkini BMW Group dalam hal mobilitas dengan bertema "Innovations That Move People" yang digelar di BMW Group Indonesia Training Center, German Centre, BSD City, Senin (06/03/17).
Kegiatan BMW Group Technology Workshop 2017 yang dirancang untuk menghadirkan sebuah pengalaman yang menyenangkan, sekaligus menambah wawasan mengenai teknologi dan inovasi BMW Group kepada seluruh peserta.
Selaras dengan temanya, kegiatan ini merupakan inisiatif BMW Group Indonesia dalam menghadirkan wadah bagi para peserta untuk berkesempatan mengenal lebih jauh teknologi dan inovasi terbaru dari jajaran kendaraan BMW dan MINI.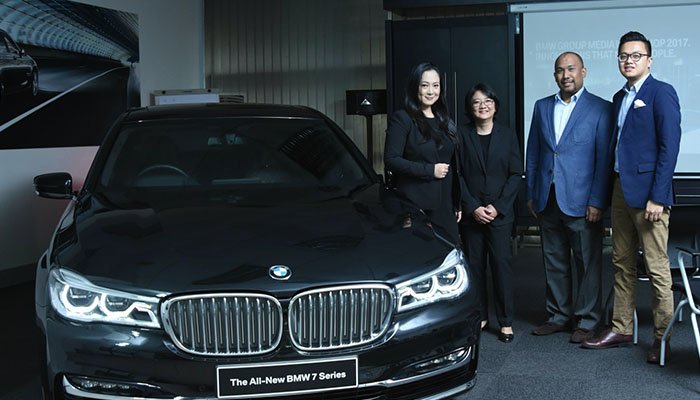 Terbagi menjadi 3 kelas terpisah yaitu Driving Luxury, The Future of Mobility dan MINI Driving Dynamics, peserta akan mendapatkan informasi menarik seputar fitur-fitur terdepan dari kendaraan all-new BMW 7 Series, BMW i8 dan MINI Cabrio terbaru.
"Kegiatan seperti BMW Group Technology Workshop 2017 merupakan sarana bagi kami untuk memberikan informasi seputar inovasi dan teknologi mutakhir BMW Group kepada masyarakat, terutama mereka yang menyambut baik akan hadirnya inovasi-inovasi baru di kehidupan seharihari," ujar Jodie O'tania, Vice President Corporate Communications BMW Group Indonesia.
Pertama kali didirikan pada tahun 2003, BMW Group Indonesia Training Center merupakan fasilitas pelatihan pertama untuk BMW di kawasan Asia Tenggara. Hingga hari ini, BMW Group Indonesia Training Center telah sukses berhasil memberikan pelatihan mendalam terkait dengan produk dan teknologi BMW Group kepada lebih dari 7000 orang karyawan dan para mitra BMW Group.
Baca Juga :