autonesian.com – All New Honda Avancier dan All New ACURA CDX tampil perdana di ajang pameran Beijing International Automotive Exhibition 2016 di Beijing, China pada tanggal 25 April – 4 Mei 2016 bertempat di China International Exhibition Center (CIEC), Beijing, China.
President, Chief Executive Officer and Representative Director of Honda Motor Co., Ltd., Takahiro Hachigo mengatakan bahwa "Kami sangat senang penjualan kami di China pada tahun 2015 lalu mencapai angka 1 juta unit. Kami berharap pada tahun ini angka penjualan kami dapat melebihi tahun lalu. Kami juga akan memulai pengembangan serta produksi lokal mobil hybrid serta mesin turbo di China pada tahun 2016 ini".
All New Honda Avancier menjadi model SUV terbaru Honda yang dipasarkan di China setelah pada tahun lalu tampil sebagai Honda Concept D. All New Honda Avancier mengedepankan kelapangan kabin serta performa berkendara berkualitas tinggi. All New Honda Avancier menggunakan mesin 2.0 liter turbo dan transmisi 9 percepatan serta dilengkapi dengan fitur keselamatan Honda SENSINGTM. All New Honda Avancier akan mulai dijual ke konsumen pada akhir tahun 2016 ini. Model ini akan diproduksi di Guangqi, China.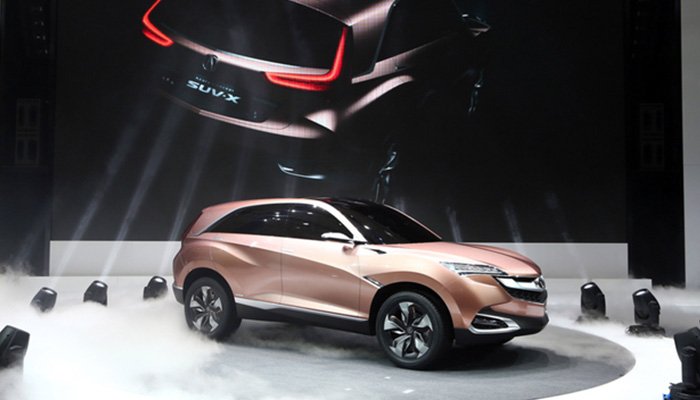 Selain menampilkan All New Honda Avancier, Honda juga melakukan debut dunia untuk model All New ACURA CDX, sebuah Compact SUV terbaru yang akan khusus dipasarkan di China. All New ACURA CDX mengadopsi desain dari ACURA Precision Concept.
All New ACURA CDX menggunakan mesin 1.5 liter turbo dan transmisi 8 percepatan Dual Clutch Transmission (DCT). All New ACURA CDX akan menjadi model ACURA pertama yang diproduksi di luar Amerika Utara. All New ACURA CDX akan diproduksi di ZengCheng Plant, yang terletak di kota Guangzhou, China.
Selain All New Honda Avancier dan All New ACURA CDX, booth Honda juga menampilkan special display lainnya yaitu All New ACURA NSX yang akan segera dijual di pasar China pada musim gugur tahun 2016 ini. Ajang pameran Beijing Motor Show merupakan ajang pameran otomotif terbesar di China yang sudah memasuki tahun penyelenggaraannya ke-14.
Baca Juga :