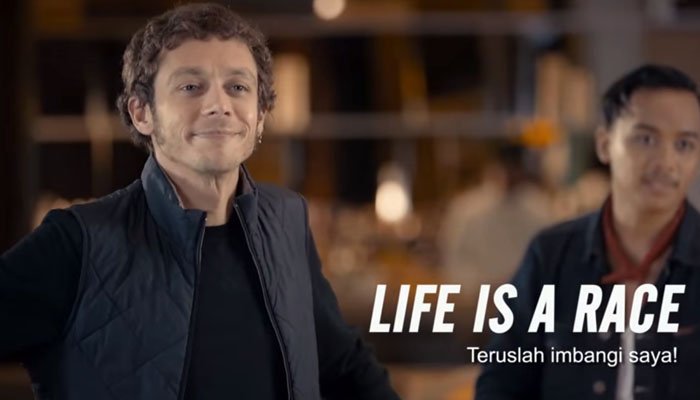 autonesian.com – Yamaha Indonesia merilis video di Youtube yang berdurasi 2.26 menit dan ada kejutan didalam video tersebut dengan adanya pebalap Movistar Yamaha, Valentino Rossi yang beraksi bersama Aerox 125LC.
Rossi yang sebelumnya datang saat model-model baru Yamaha Indonesia meluncur di Januari dan langsung ambil adil dalam shooting video yang dilakukan di Bali, Indonesia.
Dalam video tersebut yang menampilkan scene kedua "Life is A Race" tayang. Scene pertama "The Designer" sudah keluar duluan bersamaan pada hari peluncuran Aerox 125LC di sirkuit Sentul 18 Januari 2016 lalu.
"Motornya kencang, But it's all about the man behind the bike. Life Is A Race man. So keep up with me, (Tapi yang penting siapa pengendaranya. Life Is A Race man. Teruslah imbangi saya)." ungkap Rossi dalam video tersebut.
Berikut Video Rossi beraksi bersama Yamaha Aerox 125LC :
Baca Juga :