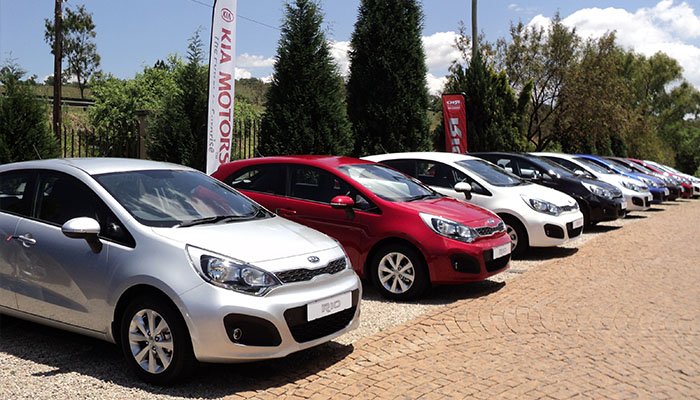 autonesian.com – Dalam rangka menyambut Hari Libur Natal 2015 dan Tahun Baru 2016, PT Kia Mobil Indonesia menawarkan beberapa program menarik untuk masyarakat Indonesia khususnya pelanggan setia Kia di Indonesia. Program ini juga merupakan bentuk upaya PT Kia Mobil Indonesia (KMI) dalam memberikan pelayanan yang maksimal untuk pelanggan setia Kia.
Berikut beberapa program menarik persembahan dari PT Kia Mobil Indonesia di akhir tahun 2015 yaitu Best Deal Akhir Tahun Kia dan Year End Service Promotion (Discount Up To 40%).
Program Best Deal Akhir Tahun kia yang ditawarkan kepada masyarakat meliputi diskon gede-gedean, uang muka mulai dari 8 jutaan, bunga 0% selama 4 tahun, Angsuran mulai 2 jutaan dan trade-in/tukar tambah. Program ini hanya berlaku di area Jabodetabek (Jakarta, Bogor, Depok, Tangerang dan Bekasi) selama periode Desember 2015. Promo dan penawaran menarik di luar Jabodetabek untuk akhir tahun 2015 disesuaikan dengan kebutuhan dan kondisi masing-masing daerah yang pastinya sangat menarik.
Sedangkan untuk Year End Service Promotion (Discount up to 40%) yang bertujuan untuk memberikan kenyamanan bagi para pemilik Kendaraan Kia ketika melakukan perjalanan dalam rangka libur Natal dan Tahun Baru.
Dalam program "Year End Service Promotion", PT Kia Mobil Indonesia memberikan penawaran diskon sampai dengan 40% untuk semua pemilik kendaraan Kia yang melakukan servis di bengkel resmi Kia di Indonesia dan tersedia beberapa paket pilihan, yaitu berupa : Paket Rem, Kopling, Timing Belt, Suspensi dan Paket perawatan berkala.
Baca Juga :