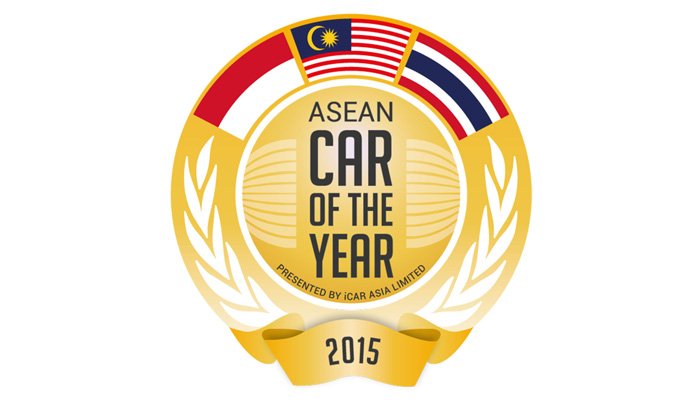 autonesian.com – ASEAN Car of the Year Awards 2015 (ACOTY), sebuah komunitas non-profit, yang mencakup wartawan profesional di bidang otomotif dari Indonesia, Malaysia dan Thailand serta pakar industri dari seluruh kawasan ASEAN hari ini mengumumkan daftar finalis ASEAN Car of the Year Awards 2015. Ini adalah pertama kalinya dalam sejarah eksistensi 48 tahun ASEAN yang saat ini merupakan salah satu pasar mobil terbesar di dunia. ASEAN Car of the Year Awards melibatkan 3 pasar terbesar di ASEAN yakni Indonesia, Malaysia dan Thailand.
Pertumbuhan negara-negara ASEAN yang telah meletakan dirinya sebagai pasar yang penting bagi industri otomotif, mendorong komunitas ACOTY untuk membuat sebuah penghargaan otomotif yang transparan.Karena itu, ASEAN Car of the Year Awards yang merupakan satu-satunya program penghargaan industri otomotif yang secara eksklusif dibentuk untuk menilai kendaraan yang nilai-nilai dasarnya adalah untuk melayani pembeli di wilayah ini.
"Selain itu, penghargaan juga tanda utama bagi negara-negara ASEAN untuk menjadi setara dengan Eropa, Jepang dan Amerika yang memiliki European COTY, Japan COTY dan North American COTY" kata Indra Prabowo, Managing Editor Mobil123.com yang juga merupakan salah satu juri ASEAN Car of the Year Awards 2015.
Nominasi ASEAN Car of the Year Awards 2015 tersebar di 22 kategori yang berbeda, mulai dari segmen mobil MPV hingga SUV serta segmen mobil mewah. Kendaraan yang dinilai adalah kendaraan yang masih resmi tersedia untuk dijual atau tiba di tahun 2015.
Metode penilaian dari setiap kendaraan dicatat sesuai dengan kriteria mulai dari desain, performa mesin, kualitas interior hingga fitur yang tersedia. Pertama setiap negara akan mencari para pemenang tiap kategori untuk kemudian diadu ke tingkat yang lebih tinggi untuk mencari pemenang tingkat ASEAN untuk tiap kategorinya. Pemenang setiap kategori per negara dan pemenang ASEAN Car of the Year Awards 2015 dijadwalkan akan diumumkan pada kuartal keempat tahun ini.
Berikut daftar finalis ASEAN Car of the Year Awards 2015 dari Indonesia:
BUDGET CAR OF THE YEAR
Suzuki Karimun Wagon R
Daihatsu Ayla
Datsun Go+ Panca
Kia Morning
Honda Brio Satya
Toyota Agya
COMPACT CAR OF THE YEAR
Ford Fiesta
Mazda2
Honda City
FAMILY CAR OF THE YEAR
Toyota Corolla Altis
Honda Civic
Ford Focus
EXECUTIVE CAR OF THE YEAR
Mazda6
Honda Accord
Toyota Camry
Nissan Teana
COMPACT MPV OF THE YEAR
Honda Mobilio
Suzuki Ertiga
Chevrolet Spin
FAMILY MPV OF THE YEAR
Nissan Serena
Mazda Biante
Toyota Nav-1
CROSSOVER OF THE YEAR
Ford Ecosport
Nissan Juke
Honda HR-V
COMPACT SUV OF THE YEAR
Nissan X-Trail
Honda CR-V
Hyundai Santa Fe
FAMILY SUV OF THE YEAR
Mitsubisihi Pajero Sport
Toyota Fortuner
Isuzu MU-X
PICKUP TRUCK OF THE YEAR
Mitsubishi Strada Triton VGT
Nissan Navara
Toyota Hilux
Chevrolet Colorado
COUPE OF THE YEAR
BMW 6 Series Coupe
Mercedes Benz SLK
Audi A5 Coupe
PREMIUM COMPACT CAR OF THE YEAR
VW Golf
BMW 3 Series
Audi A4
BMW 2 Series
PREMIUM FAMILY CAR OF THE YEAR
Toyota Alphard
Nissan Elgrand
VW Caravelle
PREMIUM EXECUTIVE CAR OF THE YEAR
Mercedes-Benz E-Class
BMW 5-Series
Lexus GS
PREMIUM FLAGSHIP OF THE YEAR
Mercedes-Benz S-Class
BMW 7-Series
Lexus LS
PREMIUM COMPACT SUV OF THE YEAR
BMW X1
Mercedes-Benz GLA
Porsche Macan
PREMIUM MID-SIZE SUV OF THE YEAR
Audi Q5
BMW X3
Dodge Journey
Mercedes-Benz M-Class
Lexus RX
PREMIUM SUV OF THE YEAR
BMW X5
Audi Q7
Mercedez-Benz GL-Class
PREMIUM COUPE OF THE YEAR
Porsche 911
BMW M6 Coupe
Mercedes-Benz CL
PERFORMANCE CAR OF THE YEAR
Audi R8
Mercedez-Benz SLS AMG
BMW M6
GRAND TOURER OF THE YEAR
Porsche Panamera
BMW 5 Series GT
DRIVER'S CAR OF THE YEAR
Subaru WRX
Audi R8
BMW M6
Mercedes Benz CLS
Info selengkapnya dapat kunjungi website resminya di www.caroftheyear.asia