autonesian.com – Indonesia International Motor Show (IIMS) 2017 yang siap akan digelar pada 27 April mendatang, kembali mengusung tema besar dari The Essence of Motor Show dan menempati JIExpo Kemayoran, Jakarta.
Meskipun tema tetap sama ini, pameran ini akan juga mengusung konsep "Carnival" dan akan menyajikan hal-hal baru yang seperti dikemukan oleh Hendra Noor Saleh, Direktur PT Dyandra Promosindo pada media gathering di Jakarta, Kamis (16/2/2017).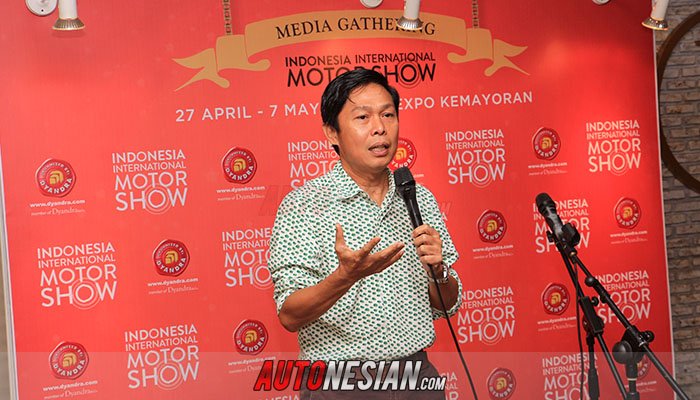 "Selama pameran nanti akan ada banyak sajian baru dan hampir semua hall akan digunakan. Untuk acara yang sukses tahun lalu, juga akan ditingkatkan dan didukung para sponsor yang juga menyajikan program-program yang menarik untuk para pengunjung," ujarnya.
Selain itu juga, kami bekerja sama dengan BCA yang akan menghadirkan banyak penawaran pembiayaan menarik selama pameran berlangsung serta Blibli.com dan Asosiasi Aftermarket Pahami," tutup pria yang akrab disapa Kohen.
Baca Juga :