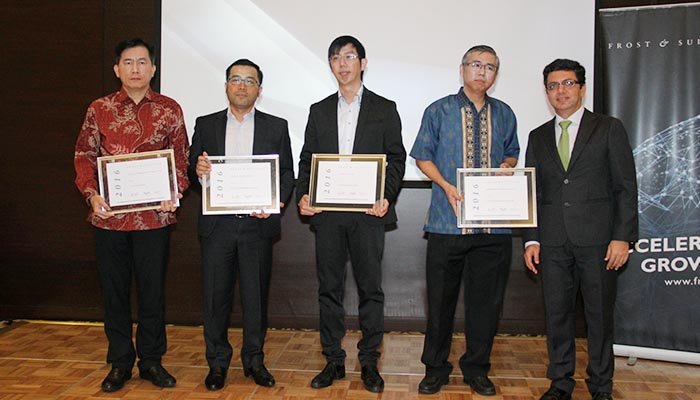 autonesian.com – Mengawali tahun  2016 Kijang Innova semakin mengukuhkan dirinya sebagai kendaraan legendaris di pasar otomotif nasional dengan keberhasilan mendapatkan penghargaan 2016 Frost & Sullivan Car of The Year. Berdasarkan survei yang dilakukan Frost & Sullivan, Kijang Innova dinilai sebagai kendaraan ideal keluarga, yang dilengkapi dengan fitur-fitur terdepan, interior yang lapang dan nyaman, harga yang kompetitif, serta layanan purna jual yang prima.
Selain itu, penilaian juga didasarkan pada performa penjualan yang dicatatkan Kijang Innova yang konsisten di jajaran top 5 brand terlaris, kendati berada di tengah situasi perlambatan pertumbuhan pasar otomotif Indonesia. GM Marketing Planning Division PT Toyota-Astra Motor, Anton Jimmi Suwandy, menyatakan rasa syukur karena Toyota Kijang Innova tetap mendapatkan tempat khusus di hati pelanggan sejak diperkenalkan lebih dari 38 tahun silam.
"Toyota Kijang Innova terus mendapatkan respon yang baik dari konsumen di Tanah Air karena didesain sesuai dengan kondisi geografis dan karakteristik masyarakat Indonesia, serta mampu memenuhi kebutuhan penggunanya," kata Anton, seusai menerima penghargaan 2016 Frost & Sullivan Car of The Year, di Jakarta, Rabu (27/01/16), melalui siaran resmi kepada autonesian.com.
Penghargaan Car of The Year merupakan salah satu apresiasi yang diberikan oleh pelanggan dan pihak lainnya atas upaya Toyota dalam menghadirkan kendaraan yang melebihi ekspektasi masyarakat Indonesia. Toyota Kijang Innova bertabur fitur-fitur dengan berteknologi terdepan yang memberikan kenyamanan dan keamanan bagi penggunanya, sehingga tidak mengherankan jika terus menjadi legenda dan mendapatkan tempat istimewa di hati pelanggan setianya.
Baca Juga :